Frontier Toyota Looks Back To Envision Tomorrow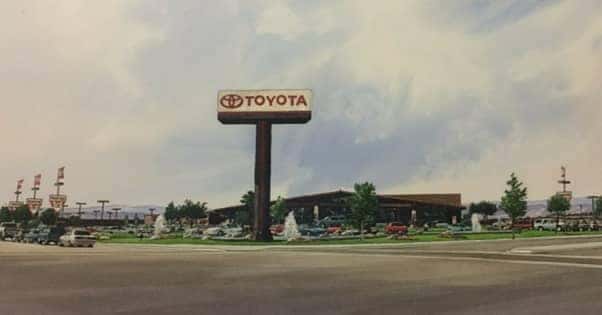 From our humble beginnings in 1973 as Canyon County Toyota, on what was formerly Soledad Canyon Road, Frontier Toyota has emerged as one of the premier Toyota volume dealerships in the nation. For over forty years we have seen the Santa Clarita Valley transform around us into the thriving city it is today. Our president, Joe Caso, had a vision in 1988 to not only revolutionize the dealership but to also turn the business into one that would cater to the needs of his community. The Frontier Toyota family has experienced tremendous growth over the past four decades with some of the most dramatic changes taking place ten years ago.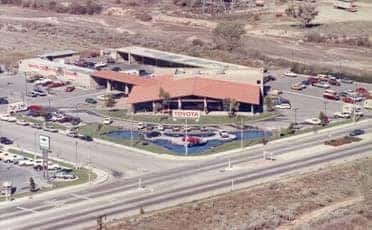 The facility we operated out of since 1973 could not keep up with the expanding Toyota brand, our developing community, and certainly not the growth of or our staff. Adopting the Frontier Toyota name was the first of many changes. As our valley quickly began to expand, so did we. In 2005 construction began on our new parking structure and our twenty-six thousand square foot facility, giving Frontier Toyota an opportunity to serve the greater Los Angeles area even better. Our original Spanish style building served us well, but in December 2006 we moved into our beautiful new home.
The Frontier Toyota family has cultivated a culture of excellence with a genuine desire to care for our customers and the members of our community. Toyota has become one of the most trusted and respected brands in the industry and we are proud to offer a product that we can truly stand behind. As a business with deep roots in our historic neighborhood, we understand that it is essential to recognize where we have come from to better understand what the road ahead has in store. The changes that we have gone through over the years have shown us that there is always potential for growth in all aspects of our business.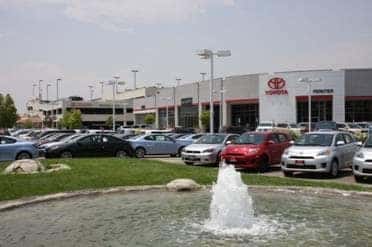 The past ten years have been some of the most exciting and rewarding times in our company's history. Our success was made possible by you, our loyal customers. Without a community that has stood behind us for over 40 years, we would not be able to celebrate this momentous milestone as Frontier Toyota. Many of you have been there with us for a good part of this journey, and for that, we are eternally grateful. Even more exciting than these past ten years, are the thoughts of where our ever growing community will take us. We are eager to see what tomorrow has in store for us here at Frontier Toyota, and look forward to making strides into the future. Let's Go Places!