Toyota Highlander Accessories in Valencia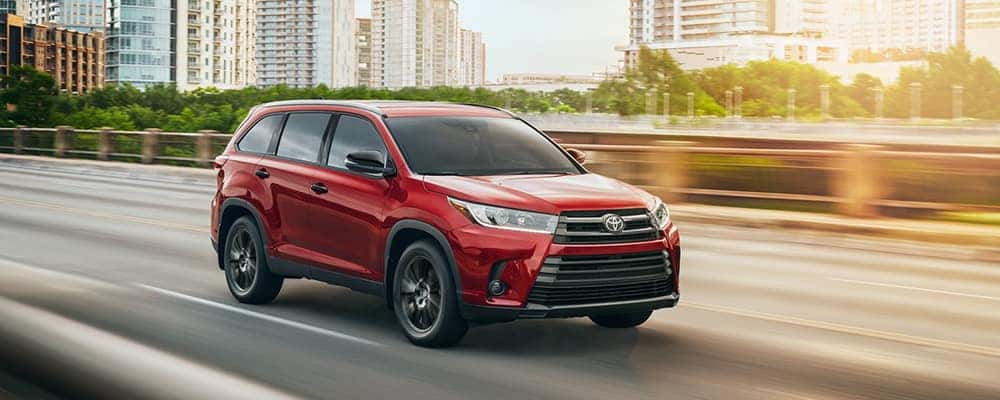 Your Toyota Highlander is a capable vehicle that can power almost any unique lifestyle, but if you have particular needs or desires, equipping a few genuine Toyota Highlander accessories could revolutionize your drives around Palmdale and San Fernando Valley!
Our Valencia parts and accessories department stocks a wide variety of genuine Toyota accessories, so if you're located near Lancaster or Van Nuys, upgrading your SUV is simply quicker and easier when you come to us! What's more, since we employ a number of trained and certified Toyota technicians on site, we can even take care of installation at your convenience. Schedule service today!
Popular Highlander Accessories
Toyota has designed a wide variety of OEM parts and accessories for the versatile and multifaceted Highlander. When you pay a visit to your local Toyota dealer, you'll be able to choose from individual interior accessories, standalone exterior accessories, and packages designed to meet specific needs. Whether you're driving a new or used Toyota Highlander, we have you covered! Explore a few popular options today:
Highlander Interior Accessories
All-Weather Floor Liners
Cargo Cover
Cargo Mat / Cargo Liner
Cargo Net
Emergency Assistance Kit
Glass Breakage Sensor
Security System
Universal Tablet Holder
Wireless Headphones
Highlander Exterior Accessories
Body Side Moldings
Door Edge Guards
Mud Guards
Paint Protection Film
Rear Bumper Protector
Roof Rack Cross Bars (LE or XLE/Limited)
Running Boards
Tow Hitch Receiver
Trailer Ball and Mount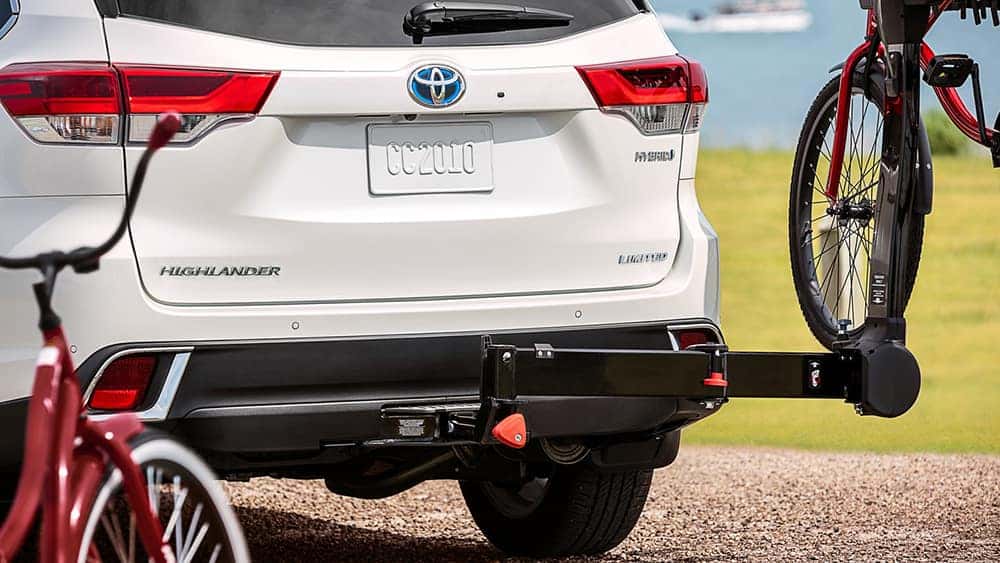 Highlander Accessory Packages
All-Weather Mat Package
Carpet Mat Package
Carpet Mat and Cargo Tray Package
Four Season Floor Mat Package
Preferred Accessory Package
Protection Package
Tow Hitch Receiver with Wiring Harness
Visit the official Toyota website to get more details on these and other genuine Toyota Highlander accessories.
2017 Toyota Highlander Accessories
The latest generation of the Toyota Highlander was released in 2013, and that means that there are broad similarities between the accessories that have been made available each year since then. For now, you can expect to have similar options whether you're searching for 2014, 2019, or 2017 Highlander accessories!
Here at Frontier Toyota, we're happy to be able to offer genuine OEM Toyota accessories for all recent model years! Our parts department hosts a wide selection of 2017 Toyota Highlander accessories, and we offer a wide selection of options for older modes, too.
Genuine vs. Aftermarket Toyota Highlander Accessories
If you'd like your Toyota Highlander accessories to fit correctly and last for as long as you own your vehicle, choosing genuine OEM Toyota parts over their aftermarket competitors should be a no-brainer!
Although Toyota Highlander aftermarket accessories are often considerably cheaper than the real deal, most are designed to be compatible with multiple vehicles or even multiple makes! This means they're significantly more likely to work incorrectly, and they might even require replacement after just a few years on the road.
What's more, the online catalogs for aftermarket parts can often be confusing. If you want to make sure you're getting the right part, you should always collaborate with the experts.
Order Genuine Toyota Highlander Accessories with Frontier Toyota!
Drivers in the Bakersfield region can shop our genuine Toyota parts and accessories today. If you have questions about our 2017 Highlander accessories or want to learn more about product availability by model year, just contact us!
The team at Frontier Toyota strives to offer everything that our friends and neighbors could want, but no one location can satisfy every driver's needs! Luckily, our well-connected Valencia Toyota parts department can easily order any genuine Toyota parts and accessories you've been searching for. We'll have them here in no time.
Learn More with Frontier Toyota
Since the 90s, the Toyota Camry has proven itself as one of the most fuel-efficient sedans on the market. The 2022 Toyota Camry is no different. In fact, the 2022 model even offers a hybrid powertrain, solidifying Toyota Camry mpg ratings as some of the best available among midsize sedans. Whether you want to upgrade…

How efficient is the 2022 Toyota RAV4? If you choose to drive this compact crossover SUV around Palmdale, you will certainly spend less on gas, thanks to the strong RAV4 mpg returns. The exact RAV4 gas mileage that you can expect depends on the configuration you choose, as front- and all-wheel drive are options,…

El nuevo Toyota Corolla fácilmente es uno de los automóviles más confiables en el camino en este tiempo. Los que manejan Toyota Corolla disfrutan anos de un autoseguro y confortable. Cuando usted sigue las recomendaciones de mantenimiento, so Toyota Corolla tiene la vida esperada y puede durar 10 anos o más! Usted puede aprender como…