What's the Warranty on a Toyota Battery?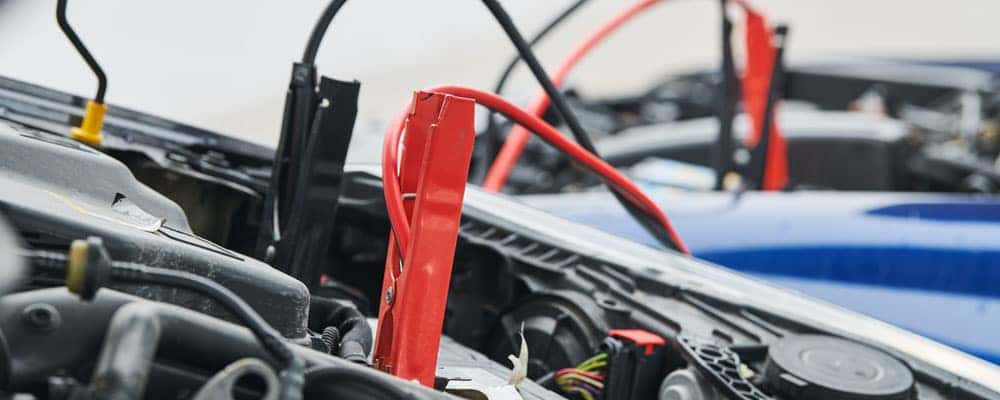 Toyota vehicles are built to last – most drivers around Palmdale know that. But what's the warranty on a Toyota battery? When you buy a premium Toyota car battery, you'll get 100 percent replacement coverage for up to 2 years, and 50 percent replacement coverage for 2 to 2.5 years. Learn more Toyota battery tips at Frontier Toyota, serving drivers around Lancaster.
What's Covered Under the Toyota Battery Warranty?
The warranty for a Toyota battery is generous, including replacement options for normal wear and tear. Plus, the battery warranty coverage extends to defective manufacturer parts. However, the battery warranty coverage doesn't extend to (1) batteries that have been recharged; (2) batteries that have been dropped, cracked, or otherwise contaminated; and (3) batteries that have failed due to improper electrolyte use.
Toyota Hybrid Battery Warranty
The battery you'd find in a Toyota Prius operates differently than one you'd find in a Camry or Corolla. In The Golden State, the Toyota Prius hybrid battery has a warranty that's good for 10 years or 150,000 miles, whichever comes first. In other states, the warranty lasts for 8 years/100,000 miles.
How Do I Extend Car Battery Life?
If you're planning on taking advantage of the generous battery coverage on a Toyota vehicle, you won't want to recharge the thing. However, you will want to take care of your Toyota battery. Here are a few tips for Lancaster-area drivers:
Make sure to turn off your car lights when not using them.
Limit battery corrosion.
Don't use your electronics for too long when the car is idling.
Don't take a ton of short car rides.
Test your battery regularly.
Schedule Toyota Service Near Van Nuys at Frontier Toyota!
If it's time to get a new Toyota car battery, then you'll want to count on the factory-trained and certified Toyota technicians at Frontier Toyota. While you're here, take advantage of our Toyota service specials. We're around Lancaster, so visit us today! Simply complete this easy-to-use contact us form, and our staff will be in touch with you shortly.
Recent Posts from Frontier Toyota
Elevate your everyday drives in Palmdale with the 2023 Toyota Camry. There's no shortage of options when it comes to the new Camry. With a wide array of Toyota Camry trim levels, along with a hybrid powertrain, it's easy to find the Toyota sedan that checks all your boxes. Explore the different features and…

Toyota has developed a dynamic new lineup for the 2023 model year, including exciting updates to the 2023 Toyota Corolla family. The Corolla has long been a favorite among Palmdale drivers, and we're sure it will remain quite popular as the 2023 Toyota Corolla Sedan, the 2023 Toyota GR Corolla, the 2023 Toyota Corolla Hatchback,…

Palmdale-area drivers are undoubtedly excited about the arrival of the 2023 Toyota RAV4 Hybrid. Even better? The introduction of the 2023 Toyota RAV4 Hybrid Woodland Edition. This innovative trim level makes it possible to go green while enjoying adventures around Valencia. Discover what the 2023 Toyota RAV4 Hybrid Woodland Edition has to offer in this…